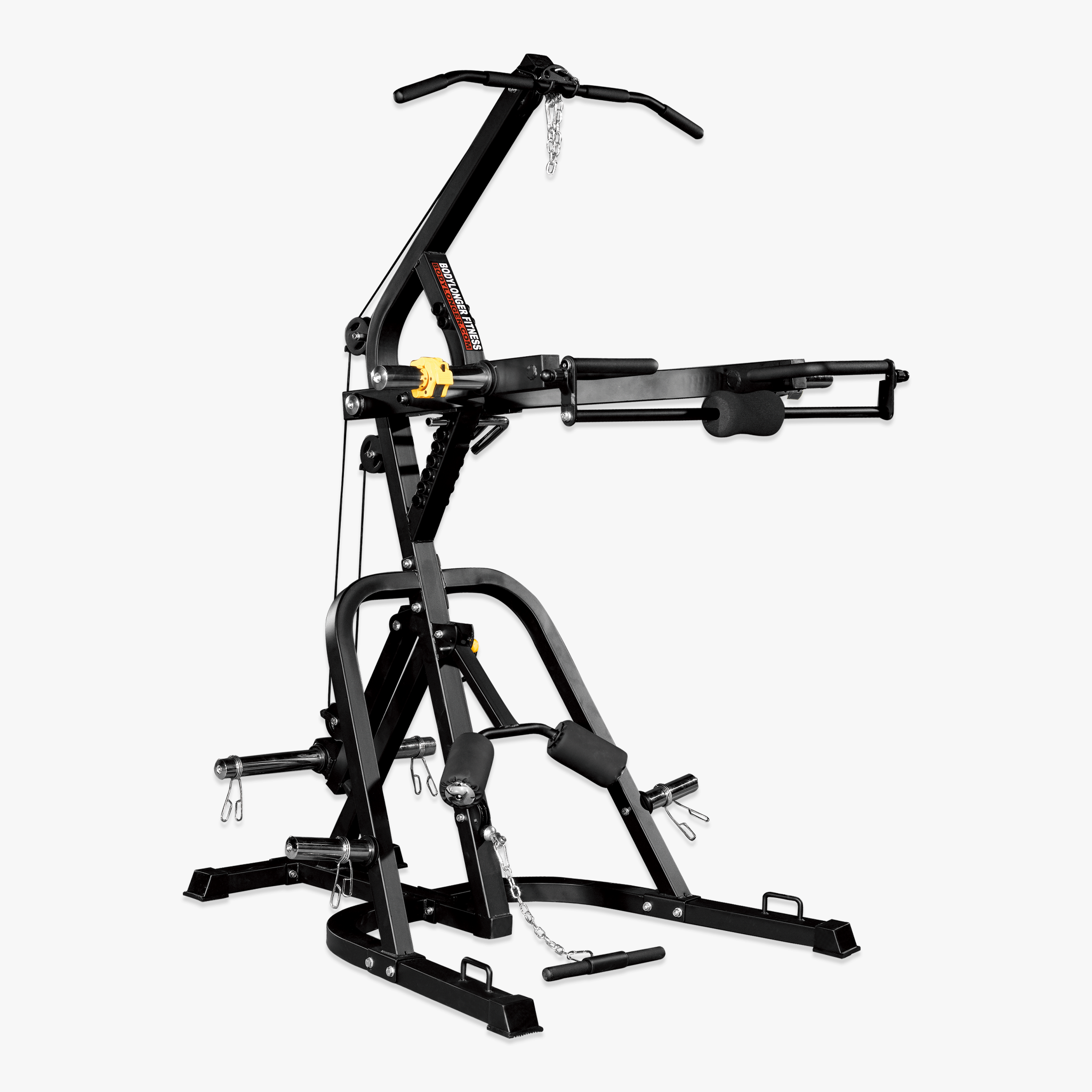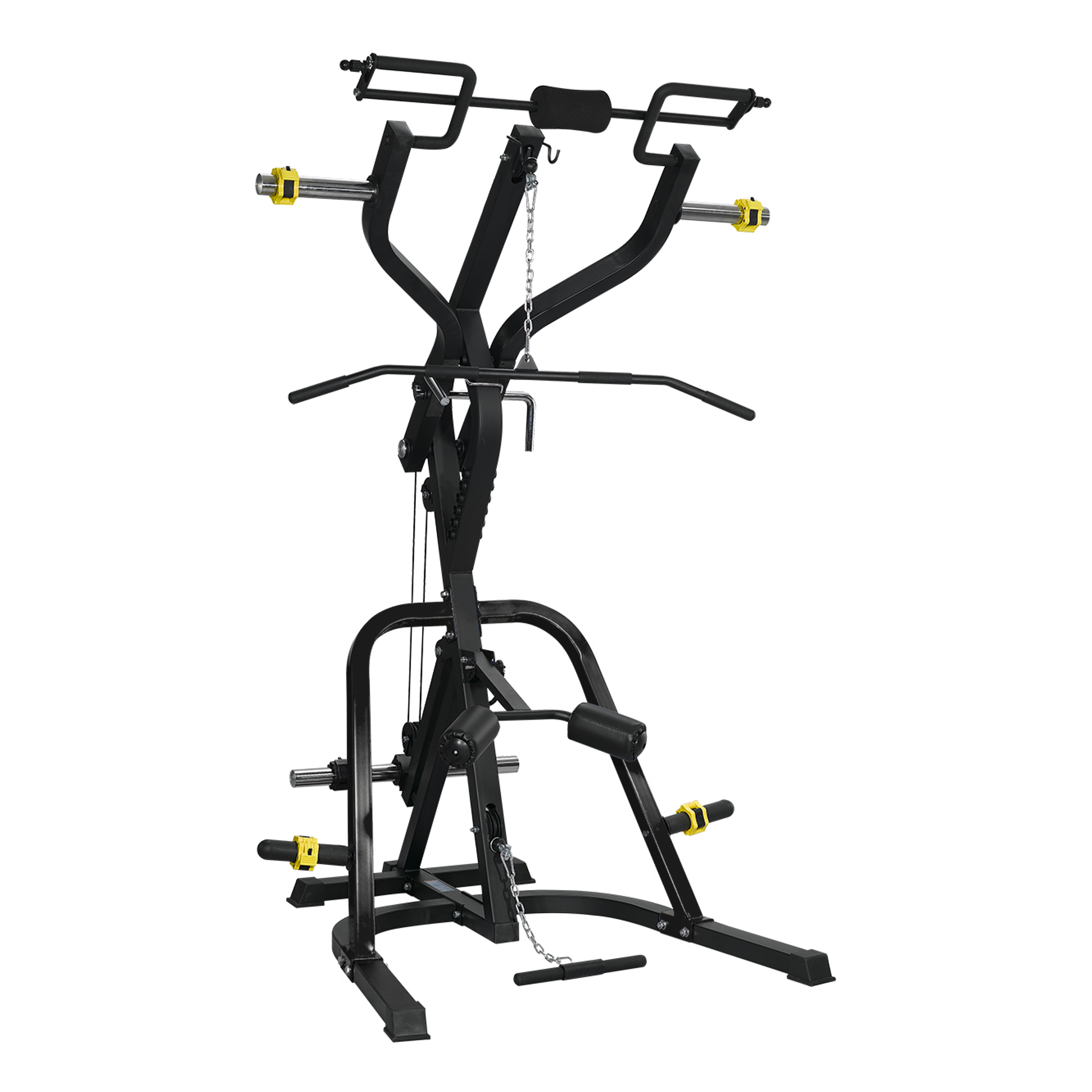 Light-commercial Equipment AL-181
Product Weight: 99lb
Product Dimensions: 59.48 x 24.64 x 44.56 inch
With Altas Strength's LIGHT-COMMERCIAL EQUIPMENT AL-181, you can exercise in the comfort of your own home. A sturdy 4-point contact system with oversized rubber feet provides strong assurance during workouts.

All-front, Space-saving Design - 4-position press arm can be adjusted to perform exercises for the chest, incline, shoulder, arm, and back. Premium-grade upholstery with double-stitched seams ensures the equipment's durability. The cable weighs 45 kilograms.
Safe and Comfortable - A protective steel weight cover ensures that you will have a safe and comfortable workout.
Multifunctional - Although it takes up minimal space, it also accommodates a variety of workout options such as deep squats, inclines, declines and flat barbell chest presses.
The maintenance-free strength training fixture is designed according to Lever Theory.
This model allows users to practice basic exercises such as high pull and standing calf. Together with a workout bench, they offer more workout options such as incline, decline, and flat barbell chest presses. The matching workout bench comes with three accessories: a plug-in for an intense workout, a bicep chest pad, and leg locks. With the workout bench and footplate, leg training can be enhanced as well. The weight plates are NOT included in the package.

Reminder: All exclusive offer(s) are not valid with other offers, discounts, promotions, or vouchers unless otherwise stated.