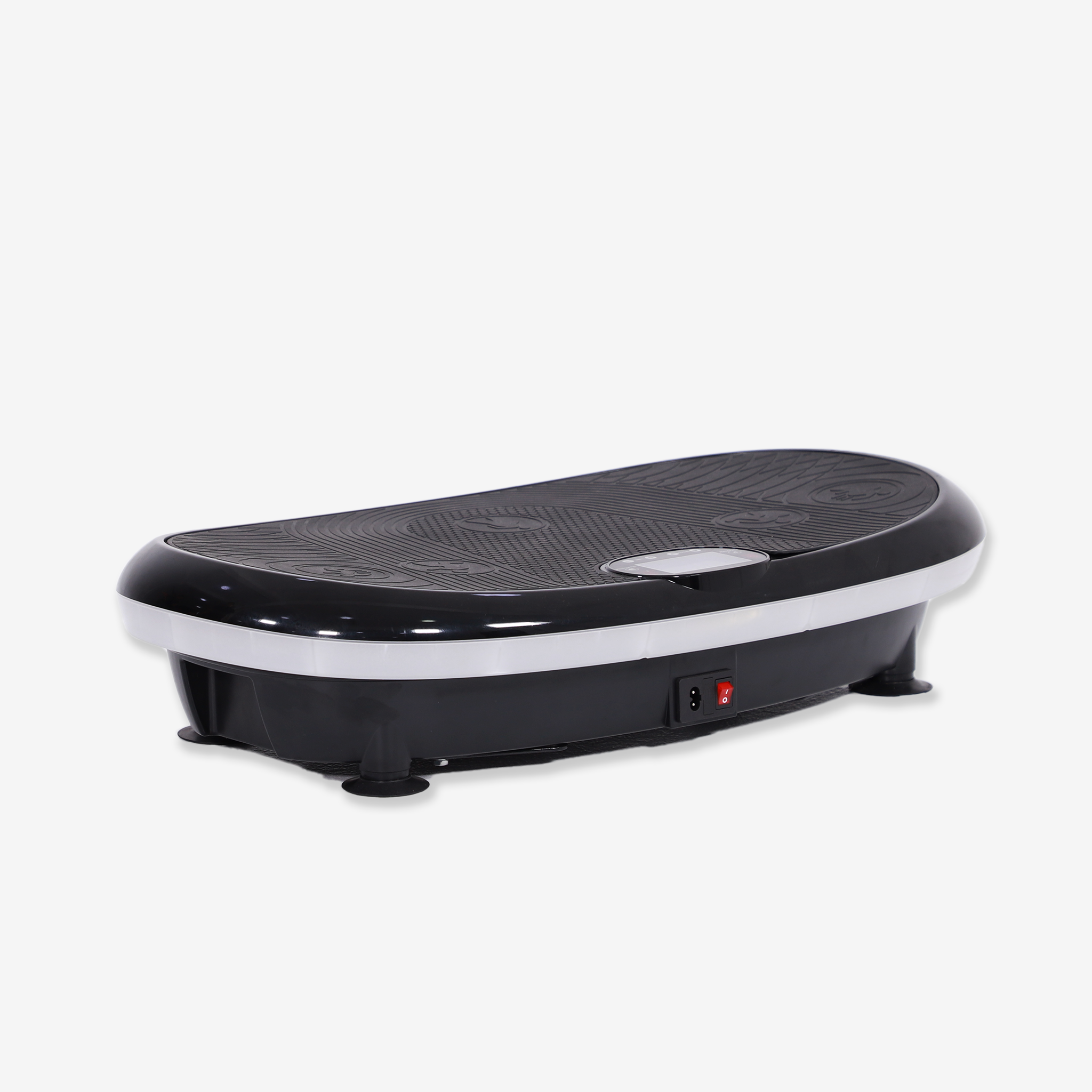 AL-C18 3D Waver Vibration Plate Exercise Machine
Weight Loss + Shape Toning: This powerful Machine is way beyond fat burning but perfecting your body shape. The powerful dual motor design and Omnidirectional swing of the plate help people achieve the demands of high-frequency vibration, fast fat burning, and 3D intelligent slimming. In addition, it can help accelerate metabolism and blood circulation. Use together with the resistance bands included to tighten your muscles and create a perfect body shape.
Any Mode And Any Speed You Want: This machine features 3 program modes and you may switch between speed settings from 1 to 120 by pressing the button. Different vibration modes and speeds meet your different fitness needs.
Wireless Remote Control: The machine is equipped with wireless remote control in a watch style, which is both fashionable and practical. You can switch among different modes freely without bending over. The effective reception range of the remote control signal is 2.5 meters. Your motion data and current motion mode can be viewed through the display, making your exercise easy to control.
Ultra Quiet Operation: The noise compression design is adopted to effectively reduce the noise during exercise, and the sound overflow of less than 30 dB ensures your quiet life.
Super Load-bearing: it can bear the weight of 120kg at most, which is stable and durable, thus making exercise safer.
1 Machine for 2 Uses: 1 waver vibration plate = Treadmill + Foot Therapeutic instrument